Education
Technology
Pakistan's Biggest Virtual Model UN Conference Organized by Youth International Conclave – YIC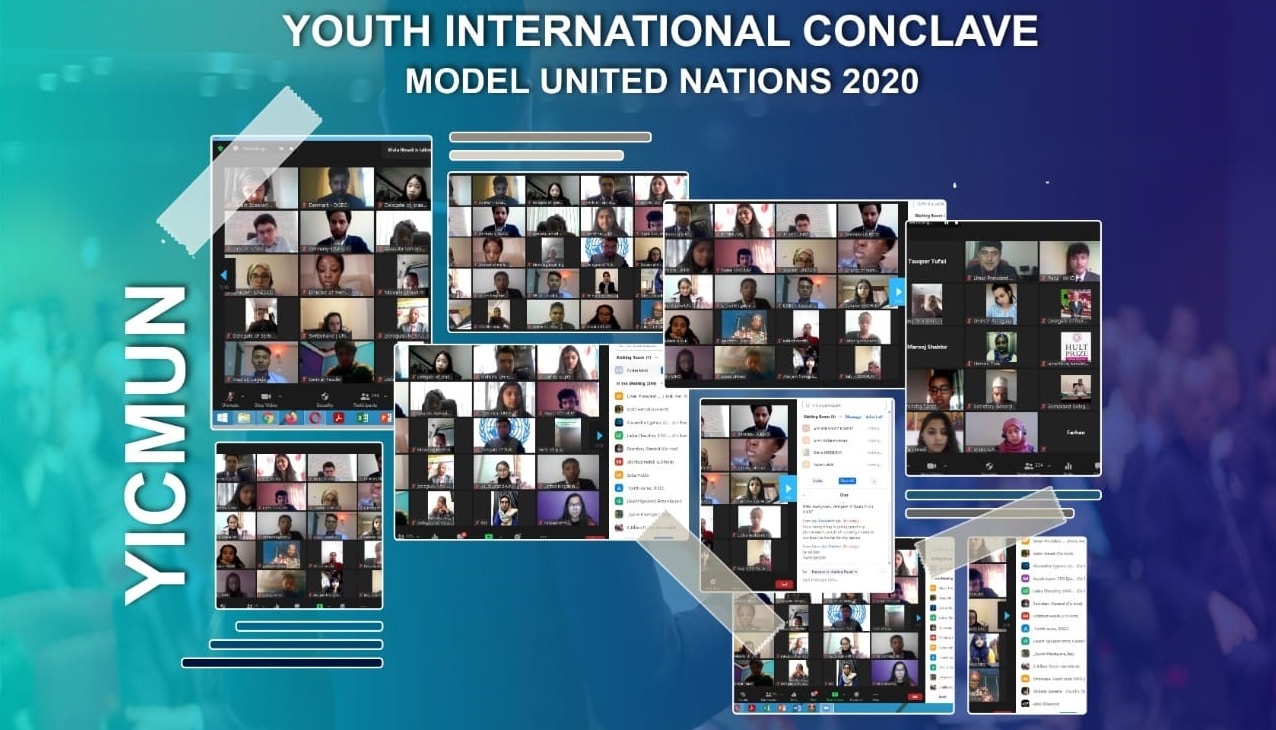 Youth International Conclave Model United Nations (YICMUN) is an interactive, interdisciplinary simulation that places students in the role of official UN Delegates. Participants research a country, take on roles as diplomats, investigate international issues, debate, deliberate, consult, and then develop solutions to world problems. UN Delegates present their countries in meetings at the UN. Unless a politician of higher rank is present, the UN Delegates speak and vote on behalf of their country at the UN.
Youth International Conclave is simply known as YIC – an organization committed to youth development programs. YIC is established with the aim of bringing potential youth across the globe and connect with each other in other fields such as cultural, technical, education learning platform, and business. YIC's effort is to arrange various programs and generate various opportunities for them to fulfill the needs of today's society and give society future leaders.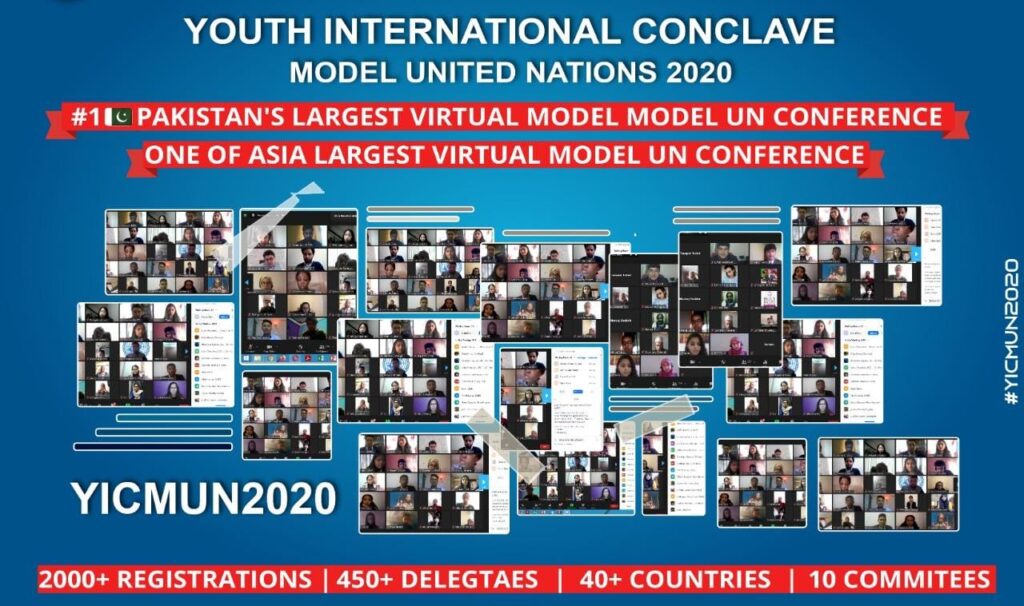 Moreover, in implementing the vision of "Bridging youth leaders to the world", YIC believes that every person deserves the opportunity to learn new things and generate the potential that is hidden in them. Thus, YIC always strives to organize for them a strategic platform to establish and explore as well as become change-makers to make the world a better place. A platform for youth who is trying to make a change with passion, thirst to achieve and become the change.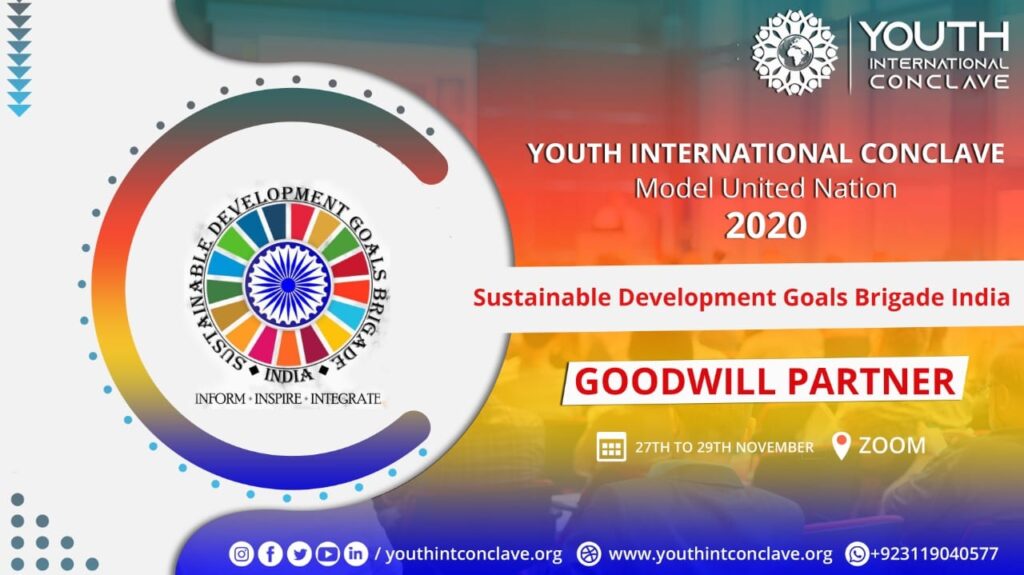 It is established in 2020 but with the support of a marvelous team, YIC aims to bring out tremendous development programs for youth. The aim is to give youth the opportunities and flourish them with skills to become world leaders. With more than 2000+ registration from 40+ countries & 450 selected delegates, the largest Y Model United Nation i.e YIC MUN 2020 had been taken place from 27th November – 29th November 2020 virtually on Zoom. On 27th Nov, the opening ceremony of the conference took place, on 28th the Activity/workshop/committee session happened whereas on 29th the closing ceremony was carried out.
YIC conducted this huge conference YICMUN 2020 with the help of its Partners: APYouths, Startup Grind Pakistan, UfvTechSol (Pvt) Ltd, CMX Connect Pakistan, Asean Youth organization, EJAD Labs, A Billion Doors, Bahria University & Business incubation center Bahria University Karachi.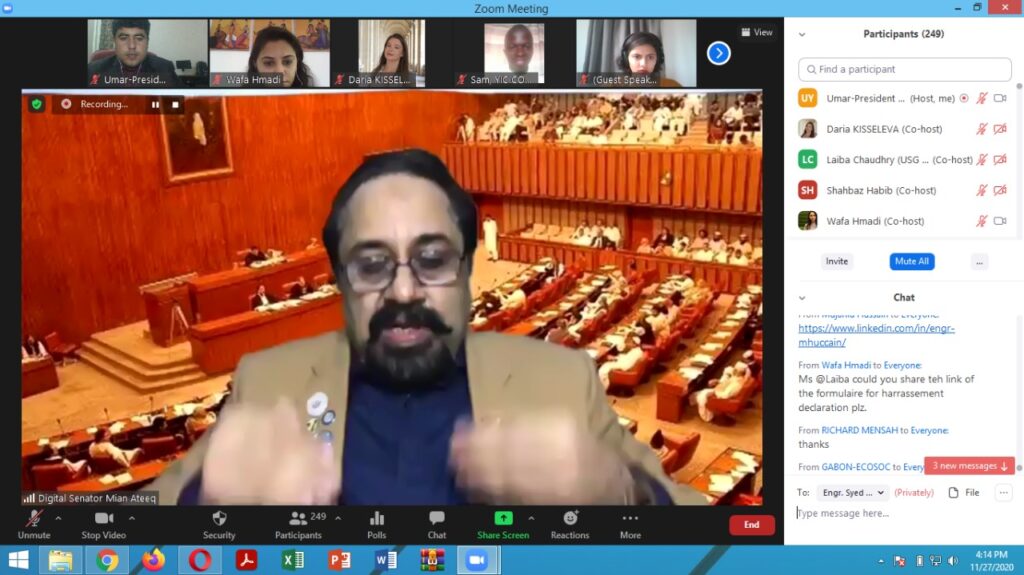 This MUN was the largest MUN ever impacting a lot in this time of crisis for the youth giving a platform to learn, share, research, and act in coming out of their comfort zone for the positive social cause. In the meantime of pandemic, YIC is always there for youth's development and empowerment so this year the first MUN of YIC took place virtually through Zoom and brought positive vibes in this difficult time. Next year this event is going to take place in Dubai with international ambassadors & youth from all over the world.
Some conferences value the competitive aspect of Model UN and give out awards. Awards and Rankings are meant to recognize top teams for their accomplishments in a centralized location, and they want other teams to aspire to become a top team. While YIC does not believe that awards are the purpose of Model UN, rather, awards are a way to recognize Model UN teams for their hard work and leadership in committee. Awards should support the greater purpose of Model UN, which is to be an educational experience that helps today's students to become tomorrow's leaders, discover their passions, and change the world.