Startups
Technology
MOU Signed to Kick Off Collaborative Efforts for Growth of Innovation Economy in KP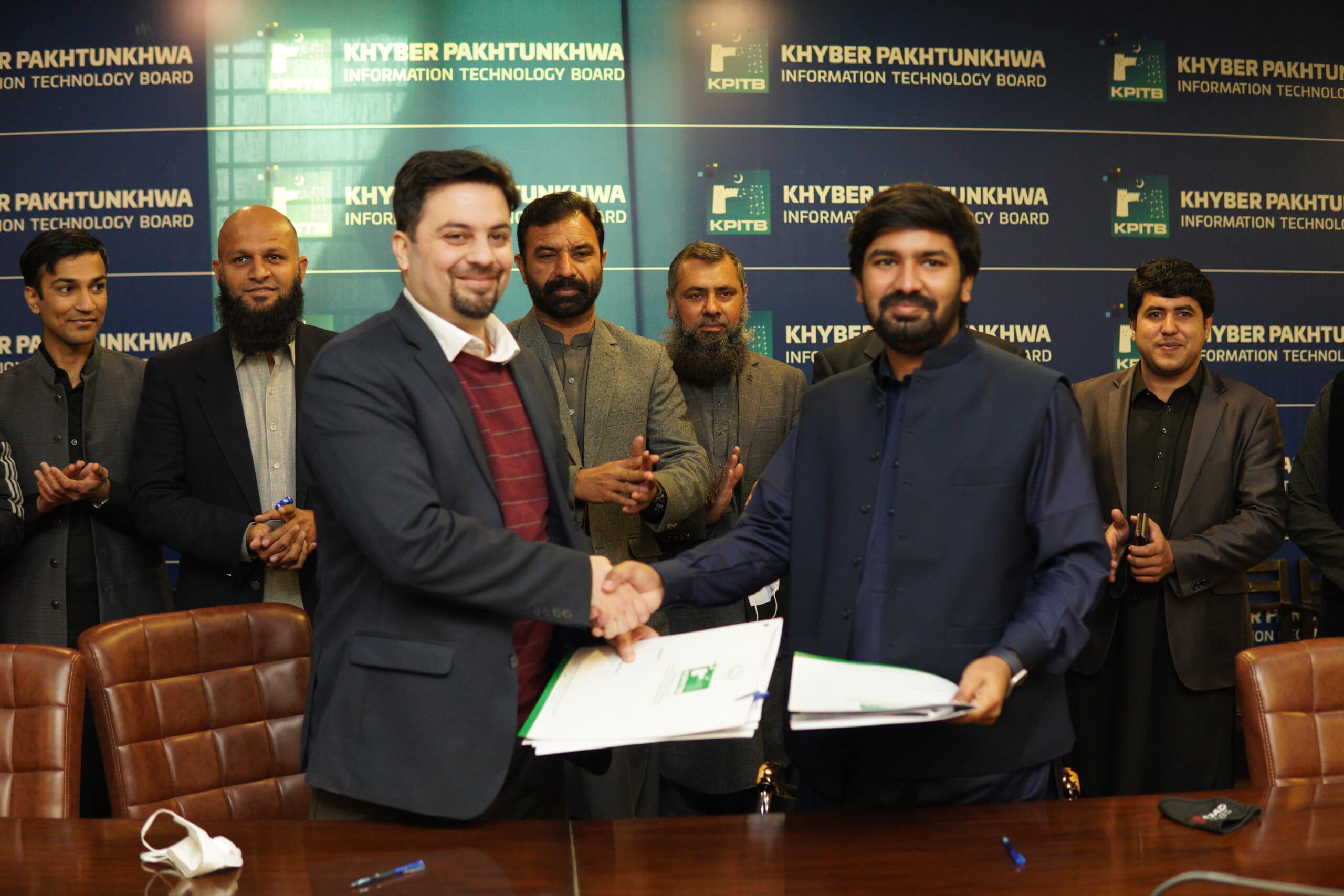 A delegation including Ejad Labs CEO, Arzish Azam, and his team were invited to Peshawar. They were welcomed by the KP IT Minister Zia Ullah Bangash, and Dr. Sahibzada Ali Mahmud, MD Khyber Pakhtunkhwa IT Board, along with their team. The first event for the day was the MOU signing between Ejad Labs and KPITB, to kick off collaborative efforts for growth of the innovation economy in KP before the Nationwide Roadshow by Ejad Labs, in march 2021. The meeting was held at KPITB, Hayatabad.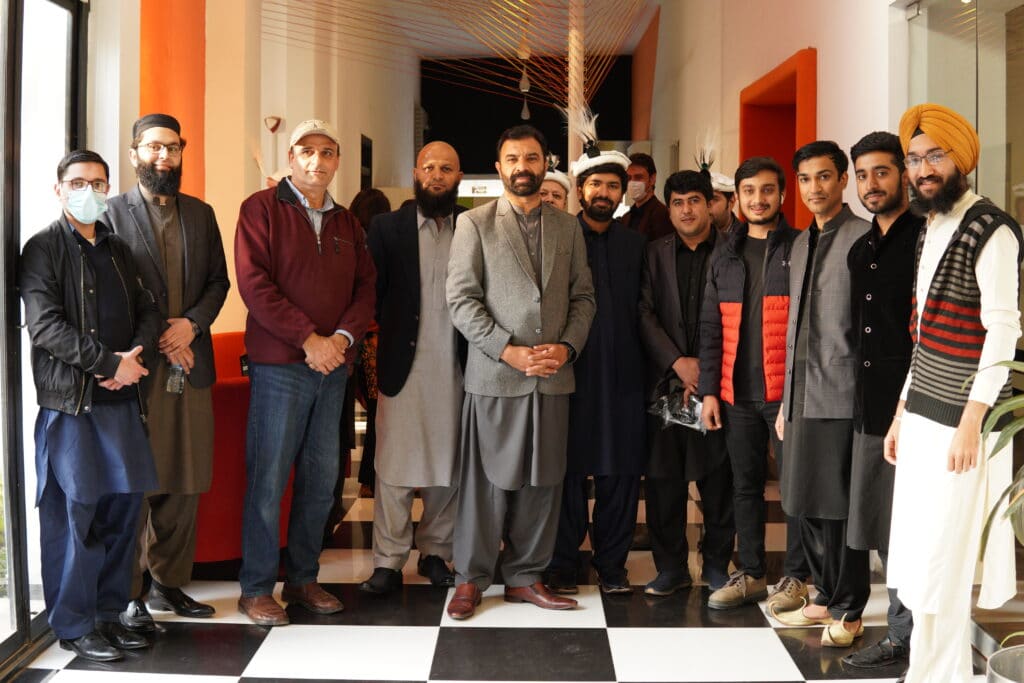 KP IT Minister Zia Ullah Bangash, appreciated CEO Ejad Labs, Arzish Azam, for his notable work in the growth of Pakistan innovation economy and ensured his continuous support to Ejad Labs and their RoadShow. The KP IT Minister honored Mr. Arzish with his Pakol (a traditional Chitrali cap). After that KP IT Minister, Zia Ullah Khan Bangash and CEO Ejad labs, Arzish Azam attended the Grand IT industry Meetup at Durshal, hosted by ITAP (IT Association Pakhtunkhwa). An MOU was signed by President ITAP, Amir Abbas Kaka Khel and CEO Ejad Labs, Arzish Azam, to work together for the growth of KP IT industry, specially focusing on freelancers, SMEs and stakeholders of the IT industry from the region.
CEO Ejad Labs, Arzish Azam, addressed the audience in which he highlighted the importance of growth of the region's innovation ecosystem, by building industry associations, collaborative growth and working with the KP diaspora. He mentioned Ejad Labs Alumni, Codematics Inc, from Abbottabad, as a success story from KP region, celebrated in Silicon Valley during the PAK-US Tech Exchange 2019, organized by Ejad Labs.
KP IT Minister Zia Ullah Bangash and CEO Ejad Labs, Arzish Azam later attended InspireMill's Digital Bootcamp for Women at NIC Peshawar, organized by Sidra Jalil and supported by Helvetas Pakistan, LMKT, NIC Peshawar and more. Sidra Jalil highlighted the positive role of the KP Government for women empowerment. The Ejad Labs delegation met with NIC Peshawar leadership team to discuss ways to collaborate in the coming years especially for the growth of start ups from the region. NIC Peshawar has collaborated with Ejad Labs on several projects aiding the growth of the innovation economy, including the execution of Startup Grind Pakistan 2019 Conference.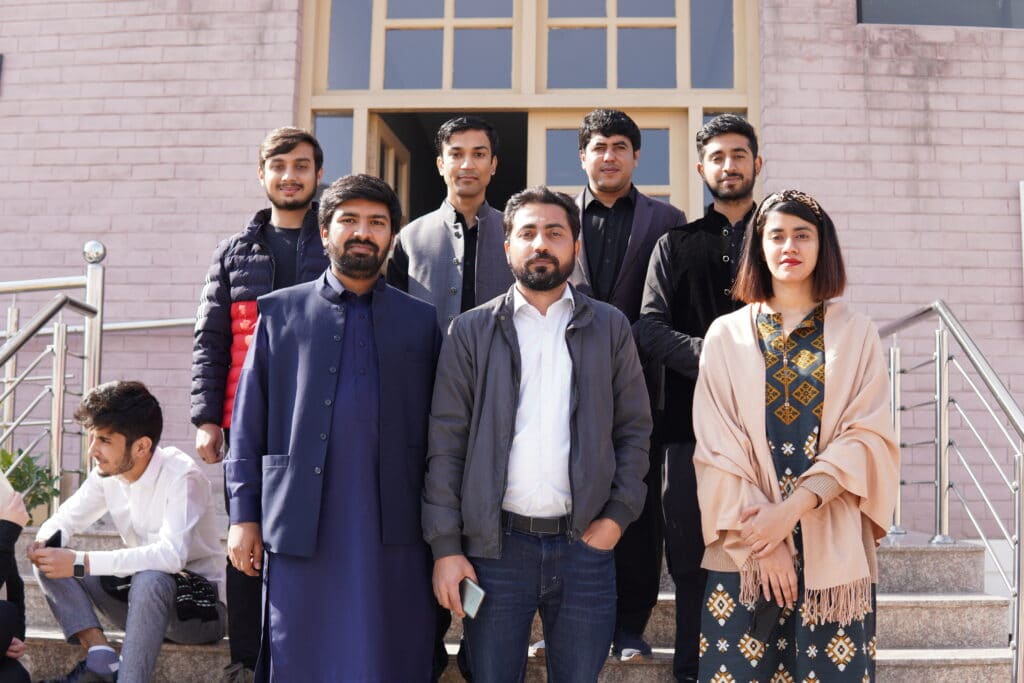 Manager Business Incubation Centre Peshawar at IMSciences Peshawar, Maryam Arshad Mahmood had a discussion with the Ejad Labs delegation including CEO Ejad Labs, Arzish Azam, about the ways Ejad Labs and Startup Grind Pakistan can work hand in hand with IMSciences Peshawar to facilitate the growth of their startups and students alike. CEO Ejad Labs appreciated IMSciences' role as an innovation-friendly university, supporting programs like Business Incubation Centre Peshawar, Durshal, National Freelance Training Program NFTP and others.
Stay tuned to Grow Pakistani for Latest Updates & News.