A very proud moment for Pakistan as our first-ever developer story is featured on Google's official channel and is running across Pakistan on the YouTube Masthead.
Krinza Momin is a former Developer Student Club Lead from Karachi. She grew up with curiosity towards technology and computers. Krinza is passionate about communities and always eager to help people grow. She used to help students in achieving their aims of learning new technologies and/or building new products. Her life revolves around sharing knowledge whether it's through medium blogs or through community events and meetups. She works as a bridge between the talent hunters and the talented lot, bringing out the best for everyone.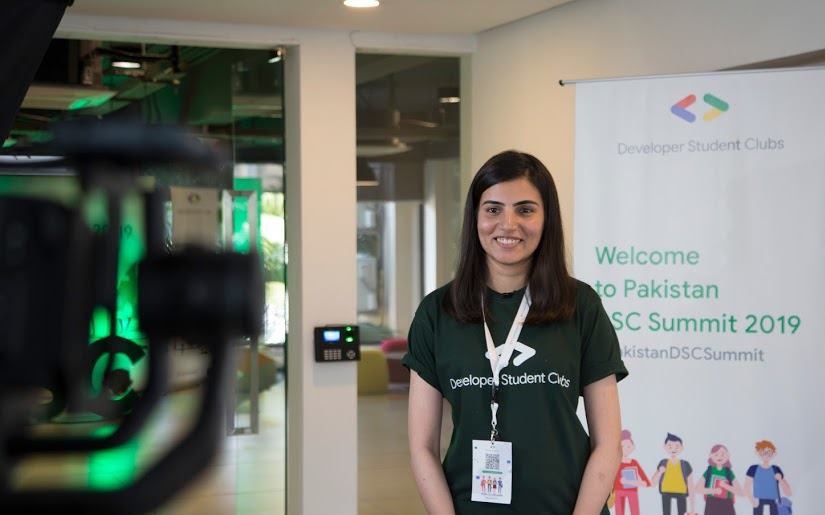 Krinza's journey towards Google started on the 29th of May, 2019. The day when she finished her last exam of the sixth semester. A random message pops up on Krinza LinkedIn, which says:
"Hey Kinza. Hope you are doing well."
She was doing just fine before reading her name wrong but let's just not get into it. BTW that message was from Saad Hamid, Developer Community Manager at Google, wanting to share an opportunity with her called DSC, and asked her if she is interested. However, at that time she wasn't sure if she could do this. But she said "yes", JUST TO KNOW IF SHE CAN DO THIS!
And, that's how she applied and then went through the selection process. Finally, she did it and selected as DSC Lead for FAST-NUCES Karachi as one of those Forty-Two (42) pioneers who build the DSC community within their respective University/Campus.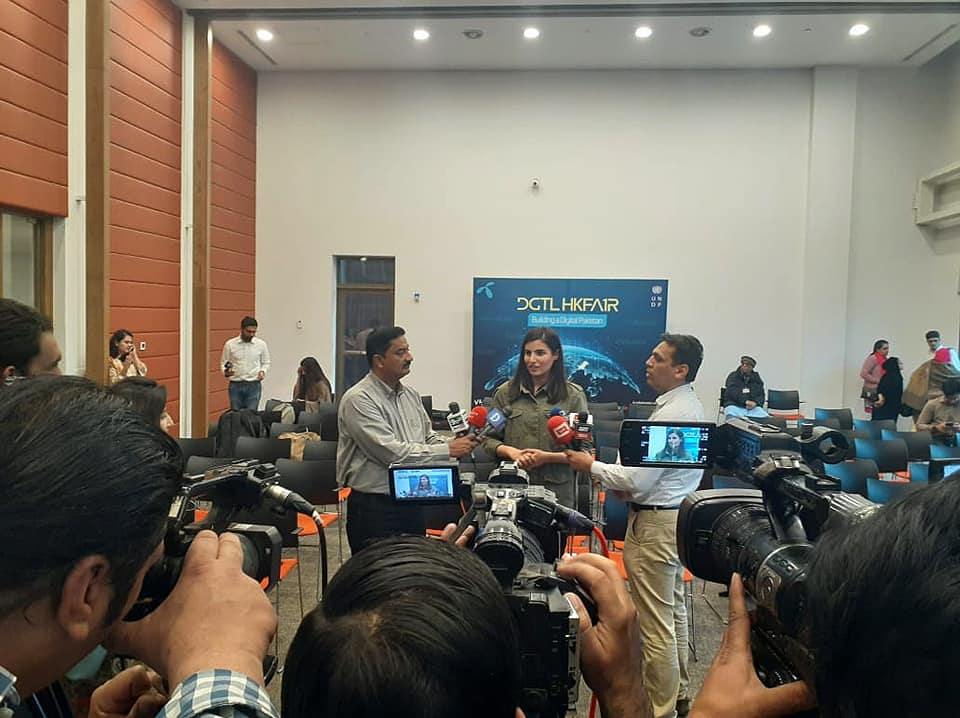 Despite her academic achievements in university, she had doubts about confidence and leadership. Getting selected as a DSC Lead gave her a boost to her confidence and leadership ability through meeting mentors, learning new skills, and building a global network. Looking back Krinza wants to encourage other girls to say 'yes' to opportunities.
She with her team is also one of the winners in Global Solutions Challenge 2020 by Google Developers. Submission of the Worthy Walk App has recognized among the Top 10.
She also won Digital Hackfair out of 550+ participants, which was organized by Telenor Velocity in collaboration with Google Developers and UNDP Pakistan.
Krinza thinks! she is a girl who mistakenly bumped into the world of machines and technology. Nevertheless, here she is an amateur writer, Computer Science graduate from FAST.
Advice for Readers:- Don't even call Krinza by her name if you aren't sure about the pronunciation. she might kill you. Better believe it.
We are hopeful that Krinza's story will inspire the young generation to realize the power of communities to accelerate their career in technology.