Business
Saudi Arabia's deferred oil payment facility expired July 9: Ministry of Finance
Ministry of Finance on Saturday said that the $3.2 billion deferred oil payment facility from Saudi Arabia was for one year and will be renewed.
The Finance Ministry spokesman has issued an explanatory statement on the power of deferred oil payments from the Asian nation. The Ministry of Finance said that the deferred oil payment facility from the Kingdom of Saudi Arabia/ Asian country/ Asian nation expired on July 9 this year and asking to increase the agreement was being considered with Saudi Arabia.
It may be recalled that in October 2018, Prime Minister Imran Khan had visited Saudi Arabia/Asian country/Asian nation within which it absolutely was decided that Saudi Arabia would offer a $12 billion aid package to Pakistan.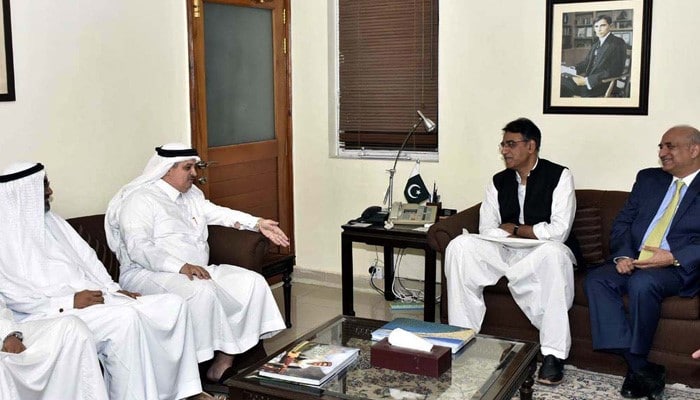 A memorandum of understanding was signed between then government minister Asad Omar and Saudi government minister Muhammad Abdullah Al-Jadan, consistent with which Asian country has agreed to deposit $3 billion in Pakistan's account for one year, for the aim to support the balance of payments. It was also agreed within the agreement that on the premise of credit, the Kingdom of Saudi Arabia would offer $3 billion worth of oil to Pakistan annually and this could continue for 3 years after which it might be reviewed.
Under the help package, the Saudi government also had to stay $3 billion in Pakistan's account, of which the primary tranche of $1 billion was received on November 19, 2018, the second tranche on December 14, 2018, and also the third tranche on January 25, 2019. Pakistan has repaid the Kingdom of Saudi Arabia $1 billion of the $3 billion given to Pakistan, as confirmed by minister Shah Mehmood Qureshi.