Former Pakistan skipper Shoaib Malik's sports car rammed into a truck in Lahore
Ex-skipper survived without any injury and reacted to the incident on social media platform Twitter
Malik took to his official Twitter account and wrote, "I am perfectly all right everybody"
Pakistani 38-year-old all-rounder Shoaib Malik suffered a scary accident just after attending the recently-concluded Pakistan Super League (PSL) draft event for the upcoming sixth edition at the High-Performance Centre in Lahore on Sunday, January 10th, 2021.
He was leaving Lahore's National High-Performance Centre (NHPC) at the end of the PSL draft. The extent of the accident was quite harsh, considering the images of the car that have rolled in. However, the former captain has informed Twitterati that he is indeed all right.
Shoaib Malik Car Accident: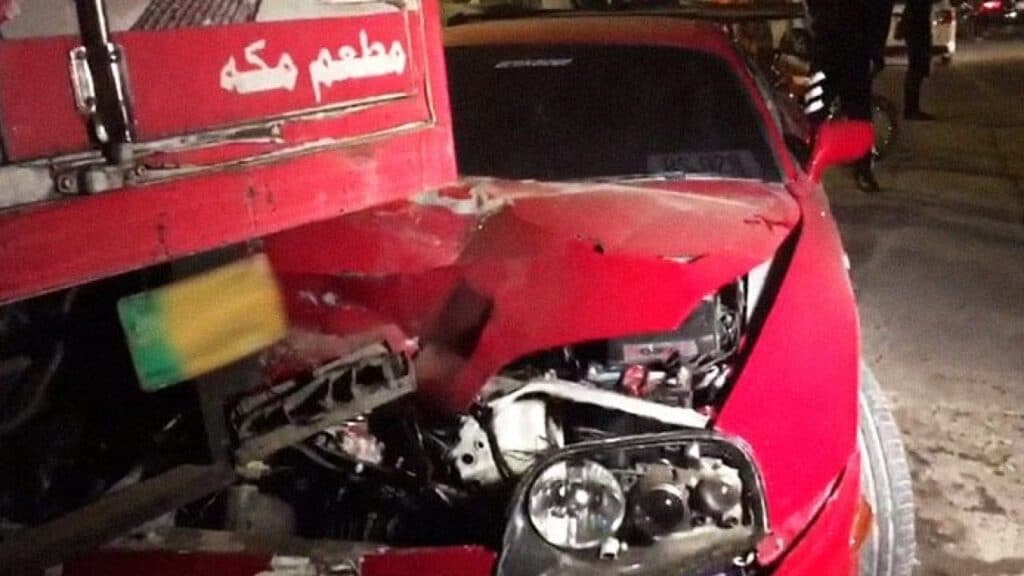 According to the images, the car took the most damage on the front as it hit a truck. This happened at the restaurant near NHPC. According to a local newspaper reporter who got in touch with eyewitnesses, the cricketer was reported exiting NHPC at a fast speed that he was unable to regulate.
The car skidded on the road and then hit the truck. He and Wahab Riaz had left together; they were reportedly in great spirits but clearly were inexperienced when it came to driving a sports car.
The Cricketer's Statement:
People were worried about their favorite cricketer. And so Malik informed his fans through a tweet that he was completely fine:
"I am perfectly all right everybody. It was just a happenstance accident, and Almighty has been extremely Benevolent," Shoaib Malik wrote on Twitter a couple of hours after the crash that had fans worrying for the cricket star. "Thank you to each one of you who've reached out. I am deeply grateful for all the love and care."
It was also said that Malik requested a bystander not to make a video right after the incident when Malik was still in the car.
Personal Note: Seriously? You people had the guts to stand around and were thinking of making videos when you just witnessed a horrible car accident. Where exactly is empathy? It is just sad that a man who, for whatever reason, was in an accident had to make such a request.
Stay tuned to GrowPakistani for the latest news and updates!